Brand Logo Usage
The Company grants the user free use of the corresponding logo / icon only when the user uses the corporate logo of the Company and the logo / icon of the service operated by the Company in accordance with the following conditions of use.
Terms of use
BASE Co., Ltd's corporate logo, online shop opening service "BASE", shopping application "BASE", online payment service "PAY.JP", ID payment service "PAY ID logo / icon used by individuals. Limited to introductions of applicable companies and services on external media such as blogs and SNS.

It is prohibited to use the logo / icon design as a part of the app icon or logo, or to use it as a SNS profile image or background. It is also forbidden to sell products using the relevant logo without our permission.

In addition, the contents not described in this guideline and notation / expression that our company has determined to be inappropriate even for the purpose of use specified in this guideline are prohibited.

These guidelines are designed to help you use the appropriate logo without having to sign a contract. If you want to use the logo in a way not described in these guidelines, please contact pr (at) binc.jp* with a visual sample of the intended design.

Even if these conditions are met, please contact pr (at) binc.jp* when using media such as TV, newspaper, magazines, and online articles.
BASE Co., Ltd. Corporate Logo
The corporate logo of BASE Co., Ltd., Ltd. used the same logo as the e-commerce platform "BASE" from its founding until September 2016, however in September 2016 a new business "PAY.JP" the company logo was renewed in order to differentiate between corporate and services.

The logo used is inherited as the service logo of the E-commerce platform "BASE".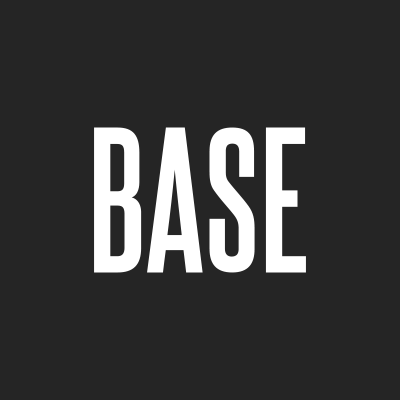 RGB: 37,37,37
CMYK: 30,30,30,90
HEX: #252525
RGB: 255,255,255
CMYK: 0,0,0,0
HEX: #ffffff
E-commerce platform "BASE"
The BASE service logo represents the service philosophy of creating a small economic base on the internet with the "Tipi", an indigenous American tent that can be easily installed anywhere.

In addition, it is composed of the five multi-color, meaning that it is a service that can be used in a variety of ways by any person, regardless of individual, corporation or government.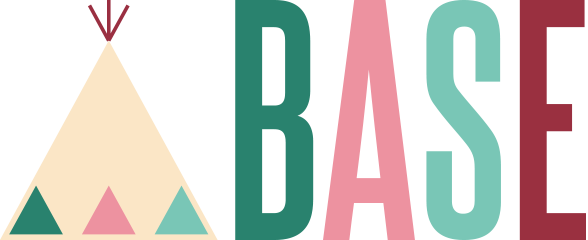 RGB: 251,230,198
CMYK: 1,12,25,0
HEX: #fbe6c6
RGB: 121,198,182
CMYK: 54,1,34,0
HEX: #79c6b6
RGB: 41,130,110
CMYK: 80,36,63,0
HEX: #29826e
RGB: 154,48,64
CMYK: 44,93,71,6
HEX: #9a3040
RGB: 237,146,160
CMYK: 2,54,21,0
HEX: #ed92a0
Notice
About safety space:
Please secure when using the logo in combination with other logos or graphic elements in all of the logos we provide, a safety space (blank space) that is the width of "A" of the "BASE" logo type from the tip of the logo surrounding the letter.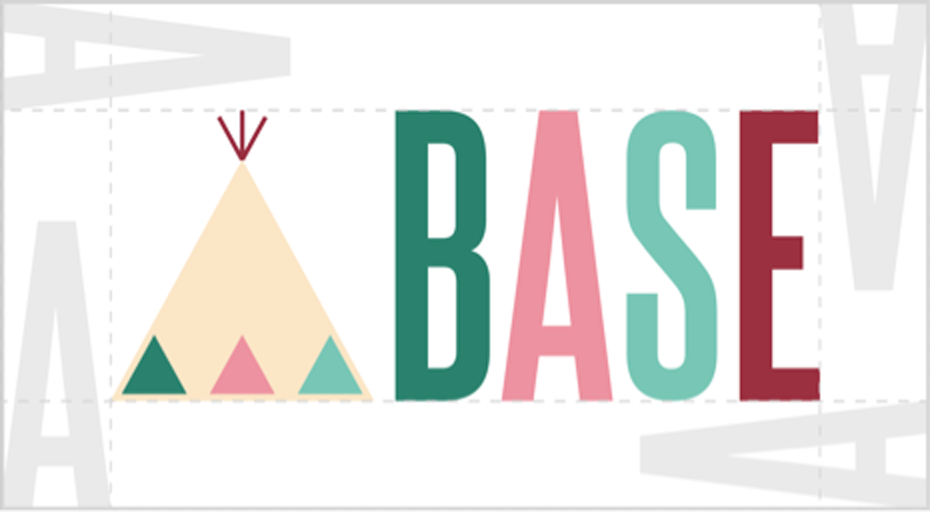 Prohibited manner:
Do not use multicolor logo without Tipi
Do not use the logo icon rotated
Do not change the logo icon ratio or color
Do not block logo icon
Do not add extraneous effects
Do not add filter or effect